Local Businesses
Last Updated (Thursday, 04 June 2015 13:55) Written by Vivian Bayona Thursday, 07 October 2010 13:06
Below is a list of local businesses that we recommend and that support KYV Farm: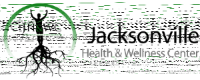 Located in the heart of Jacksonville, Florida, our facility is at the cutting edge of the new paradigm of health and wellness that focuses on partnering with you to unlock and uncover your highest potential on all dimensions - mind, body and spirit. Whether you are interested in Functional Medicine, Nutritional Counseling, Life Coaching, Mental Health Counseling, Chiropractic, Yoga, Massage, Breath Work, Meditation, Physical Therapy, Advanced Testing, and much, much more - you have found the right place!.
Jacksonville Health & Wellness Center – Dr. Jon Repole
9957 Moorings Drive, Suite 403, Jacksonville, FL 32257
904-268-6568 www.drrepole.com
*********************************************
HomePro Inspections is a locally owned building consulting company, specializing in home inspections, energy audits, environmental issues, and commercial assessments since 1994. Owner and President Wally Conway has been a featured inspector on HGTV's "House Detective" and co-host of DIY Network's "Finders Fixers". Wally is also a respected entrepreneur and marketing mogul, consulting to a broad range of business and speaking around the country. Please join us every Saturday morning for the "Home & Garden Show" on WOKV 106.5FM.
HomePro Inspections
2950 Halcyon Lane #201
Jacksonville FL 32223
904-268-8211
www.GoHomePro.com
**************************************************************
AdvoCare Advisor
Jennifer Keller
www.justsparkmeup.com
904.704.9488
This e-mail address is being protected from spambots. You need JavaScript enabled to view it
AdvoCare is a premier health and wellness company offering world-class energy, weight-loss, nutrition, and sports performance products along with a rewarding business opportunity.
***************************************************************
Chappell Child Development has seven early learning centers in Jacksonville, Florida, known as the Chappell Schools.
The Chappell Schools were founded more than one-half century ago and provide premier child development for the TOTAL child including cognitive, physical, emotional, social and creative skills.
Chappell is under third generation leadership.Chappell's Deerwood location was the first privately-owned, free-standing and non-subsidized child development center opened in an office park in the United States. This accomplishment was featured in the New York Times.
Chappell is a strategic partner with more than 27 major Jacksonville corporations and colleges providing discounted tuition for employees and students.
Chappell has been awarded numerous contracts from Federal, State and local government.
Barb Thayer
Executive Assistant
Chappell Child Development Centers
(904) 739-1279, x203
www.chappellschools.com

***************************************************************
MuraBella Animal Hospital is a full service small animal veterinary hospital, offering acupuncture, preventative medicine, surgery, and dentistry, along with in-house laboratory and radiology. Our state-of-the art facility is conveniently located on Pacetti Road 1 mile south of the new Publix just next to Pacetti Road PetSpa. Dr. Alyce Sims has been with MuraBella Animal Hospital since its opening in 2009. With over 45 years of experience in traditional veterinary medicine and over 20 years of experience in acupuncture and holistic medicine, Dr. Sims brings a unique blend of veterinary care to her patients. This summer, we added Dr. Michele Nelligan to the MuraBella Animal Hospital team. After completing a Small Animal Medical and Surgical Internship, Dr. Nelligan practiced in Louisiana for several years before returning to her home state of Florida. She has special interests in preventative medicine and surgery. The MuraBella Animal Hospital team is rounded out with our attentive and caring receptionists and technicians. We are passionate about providing you and your pets exceptional service and quality veterinary care. Pacetti Road Pet Spa offers luxury boarding and daycare as well as grooming and specialty spa services. A care-giver is on premise 24 hours a day for your peace-of-mind while you are away.
MuraBella Animal Hospital Pacetti Road Pet Spa
3625 Pacetti Road 3629 Pacetti Road
St. Augustine FL 32092 St. Augustine FL 32092
904-940-9401 904-429-7125
www.MuraBellaAnimalHospital.com www.PacettiRoadPetSpa.com
***********************************************
Stacknik & Ames Law Firm
Craig L. Ames
Attorney
10151 Deerwood Park Boulevard
Suite 200-250
Jacksonville, FL 32256
www.stackniklaw.com
(904) 374-2136
We provide a full range of legal services
Offices in Jacksonville & Tampa
***********************************************
Mary Ann Myler, Architect
2003 Woodmere Circle
This e-mail address is being protected from spambots. You need JavaScript enabled to view it
904.553.7526
Sole proprietor of my business in architecture. I have worked on many project types, most recently residential and retail/commercial. I am also a LEED AP (Leadership in Energy and Environmental Design Accredited Professional) which means I have gone beyond the basic continuing education requirements for my architect license to also be well equipped to understand and provide sustainable solutions to our built environment.
***********************************************
Blinds and Flooring Express is a family business, founded in 1978. We have been in the same location.Our low operating costs and word-of-mouth advertising allow us to sell high-quality goods for less. B and F Express also has its own excellent installers for blinds, shutters, flooring, and carpet.
Troy Hardison
731-4080
2610 University Boulevard West
Jacksonville, FL 32217
**************************************************
David Walters Photography specializes in providing premiere wedding and family portrait photography for North Florida and the surrounding areas, including wedding venues located in
St. Augustine
, Ponte Vedra, Jacksonville
, and beyond. Offering lifestyle photo sessions in family portraits, newborn photography, and engagements. Book your wedding or portrait photography session today. Located in Atlantic Beach, owners David and Julie especially love creating images of couples and families that reflects the fun and healthy lifestyle of living at the beach.
Favorite KYV food, the Free Range Organic Eggs. "Ten times better than store bought. We can't imagine starting their day without them!" - David + Julie
David Walters Photography
Atlantic Beach, Florida
www.davidwaltersphotography.com
814-880-2710
****************************************************
Dr. Shirley Hartman is a family practice physician and specializes in integrative medicine. She combines the best of traditional medicine and science with acupuncture, nutrition, frequency specific microcurrent, kinesiology (muscle testing), and cranio-sacral therapy. She sees patients with a wide variety of problems often not recognized or well treated by traditional medicine. These include but are not limited to lyme disease, fibromyalgia, chronic fatigue syndrome, adrenal insufficiency, and depressive disorders due to chronic pain. She also sees patients with hypertension, diabetes, thyroid problems, allergies, irritable bowel syndrome, food allergies and associated symptoms, migraines, automobile accidents resulting in pain issues, as well as a variety of other medical issues. Even though she does treat patients with mild to severe pain, she is not a pain management physician.
Address: 3033-3 Hartley Rd. Jacksonville, Fl 32257
(904) 268-5826
(904) 268-5873- Fax
Email:
This e-mail address is being protected from spambots. You need JavaScript enabled to view it
---